"The Life and Legend of the Jazz Baroness" par David Kastin
Parution de "The Life and Legend of the Jazz Baroness" par David Kastin, biographie de Nica de Koenigswarter link , née Rothschild , Française libre et épouse d'compagnon de la Liberation link , et personnalité du monde du jazz.

Un article du site http://articles.philly.com/2011-08-07/news/29861538_1_charlie-parker-jazz-world-war-hero :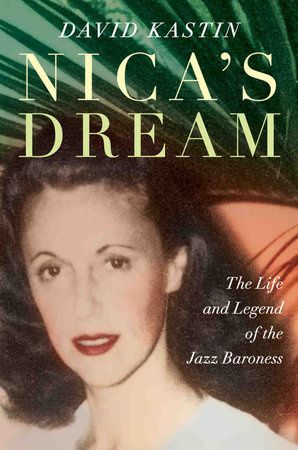 A life way beyond colorful
A wealthy baroness and war hero, she became friend and mentor to the giants of jazz.
The Life and Legend
of the Jazz Baroness
David Kastin
W.W. Norton. 273 pp. $26.95
---
Reviewed by Steven Rea
---
She was a Rothschild, raised in sheltered splendor on an English estate, sent to a posh Paris finishing school. She was a decorated war hero, driving ambulances across the North African deserts for the Free French Forces.
She was the woman in whose Fifth Avenue apartment Charlie Parker, the great jazz saxophonist, died.
And she was the dramatic, black-haired diva of the New York nighclub scene who was busted in New Castle, Del., on drug charges while the passenger in her silver Bentley, the pioneer modern jazz pianist Thelonious Monk, was being beaten by the cops and hauled off to jail.
To say that the story of Kathleen Annie Pannonica Rothschild de Koenigswarter - born in 1913, died in 1988 - is a colorful one is not even to begin to approach the extravagant adventures, the remarkable relationships, the scandals and creative collaborations that marked her life.
Thankfully, music historian David Kastin has spent the last few years immersed in the world of "Nica" - as those who knew her well (or those who would like to think they did) referred to the baroness. His biography is beautifully written, endlessly fascinating.
It is Nica's connections to the jazz world - to sax legend Parker, to the fabled keyboardist and composer Monk, to Art Blakey, to Bud Powell, to a veritable Who's Who of bebop and modern jazz players - that drew Kastin to his subject.
At the moment she first heard a recording of Monk's "'Round Midnight" - on a 1951 visit to New York from Mexico City, where her husband, Baron Jules de Koenigswater, served as France's ambassador - Nica's life changed. "I couldn't believe my ears," she said almost 35 years later, recounting how she asked her friend, pianist Teddy Wilson, to play the record over and over and over again. "'Round Midnight' affected me like nothing else I ever heard."
So, cut to the chase: Nica left her husband in Mexico and moved to New York with the oldest of their five children, a teenage daughter, Janka. They took lavish digs at the Stanhope Hotel. Nica began frequenting the jazz clubs, became friends with the promoters, the owners, the musicians. Before long, the "Jazz Baroness" - chic and sophisticated, free-thinking and free-drinking - was hosting jam sessions in her suites, sneaking the always hungry, often broke, occasionally stoned, predominantly African American artists up the hotel's service elevator.
Partager cet article